April won the Best Student Talk at the CPCB retreat
August  25, 2023
April won the Best Student Talk at the CPCB retreat! Congratulations!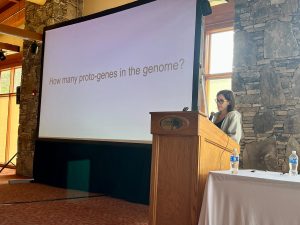 ---
April's BioZone was featured in the Pitt Med magazine
August  21, 2023
April's science YouTube channel bioZone was featured in the summer 2023 edition of Pitt Med magazine. Check out the Pitt Med article "These student YouTubers are in the zone "
here
and check out her YouTube channel
here
.

---
Lord-Carvunis Lab Joint Lab Picnic
August  18, 2023
The Lord and Carvunis Labs take best advantage of a sunny day in the Burgh to celebrate a joint lab picnic!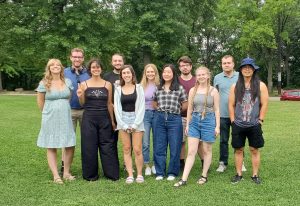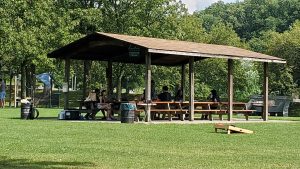 ---
Jiwon won the CEBaM Catalyst Award
June 30, 2023
Jiwon won the
2023 Catalyst Award
from the Pittsburgh Center for Evolutionary Biology and Medicine (CEBaM). The Catalyst Program provides funding to PhD students and postdoctoral scholars at the University of Pittsburgh to perform research at the interface of evolutionary biology and medicine. Congratulations Jiwon!!!
---
Farewell party for Omer
June 22, 2023
This week is the last week for Omer, the first Ph.D. from the Carvunis lab. We got together to celebrate this big milestone for Omer (Dr. Acar!), Dr. Carvunis, and the lab. The lab prepared a little gift for him and wish him all the best for his new career in the industry.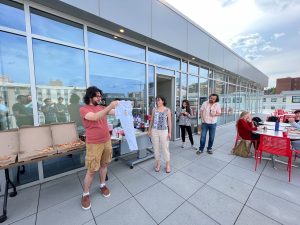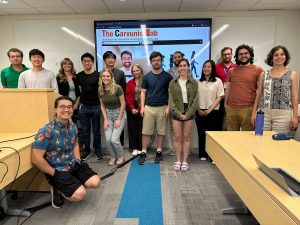 ---
Aaron's yeast translatome paper is published in Cell Systems
May 18, 2023
Aaron identified the vast translatome of yeast through large-scale integration of ribosome-profiling data, and show that these translated elements are mostly evolutionarily transient.
The work
is published in Cell Systems. Congratulations Aaron and coauthors!!
---
Omer defends his PhD thesis!
May 11, 2023
Omer defends his PhD thesis entitled "Understanding cellular innovation and complexity with a network perspective". Congratulations Dr. Acar!!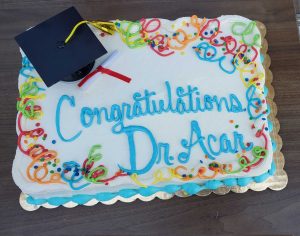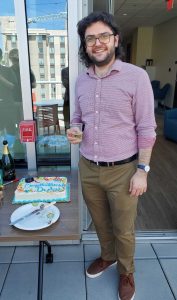 ---
Carvunis lab is co-hosting online gene evolution workshop for educators
May 3, 2023
The Carvunis Lab is excited to co-host a gene evolution workshop for instructors and educators, with a special focus on proto-genes! These unannotated, evolutionary novel genes offer unique insight into molecular evolution.
During this year's online workshop, we will cover:
 Ancestral Sequence Reconstruction – Explore the past by tracing the evolutionary history of a sequence
Cellular Localization Algorithms – Predict where proto-proteins reside within cells
Protein Structure Prediction Algorithms – Predict and visualize the 3D structure of proto-proteins.
No coding or software experience is required to participate. The workshop will be held via Zoom on June 13-14th, and registration is free! Registration ends June 5th.
Register here
For more information check out the
adopt a proto-gene website
or email April at aar75[at]pitt[dot]edu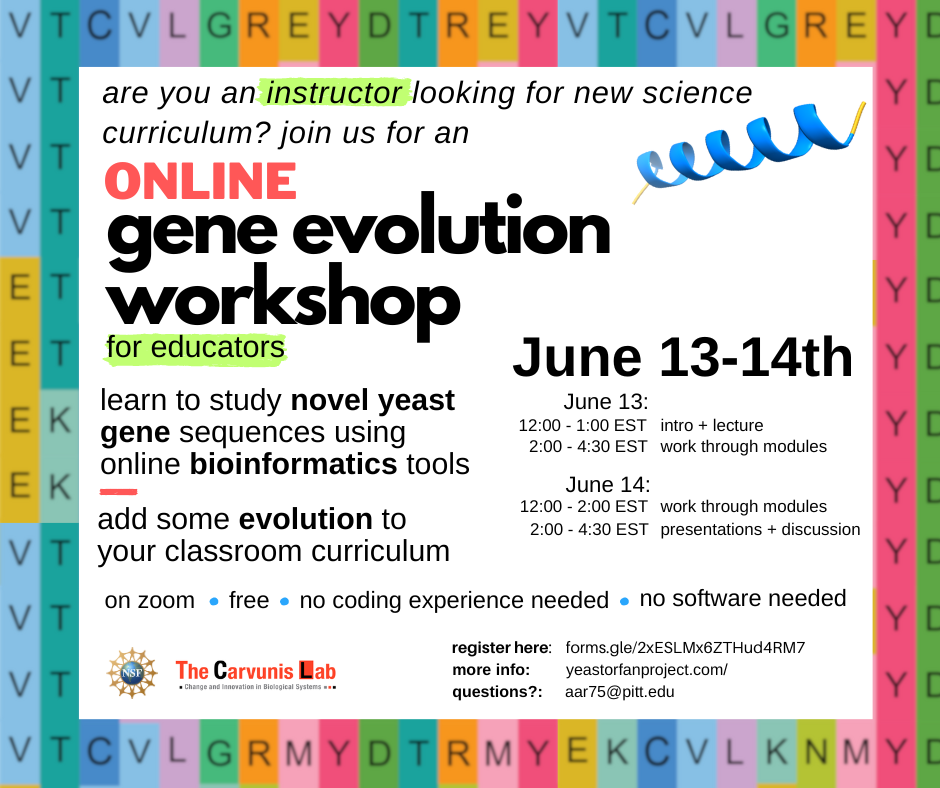 ---
Research spotlight: "Life finds a way"
April 28, 2023
Check out this article in ASBMB Today Magazine
, showcasing the recent publication in Journal of Biological Chemistry from the Carvunis lab and collaborators on the function of the previously uncharacterized gene YLL058W.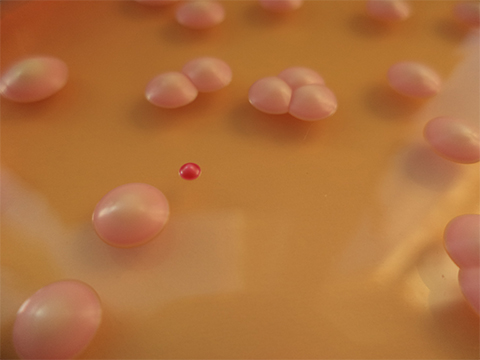 ---
Nelson receives Sustainability Award!
April 24, 2023 Nelson received the 2023 Pitt Sustainability Award, which "recognize Pitt faculty, staff, students, and groups who are making an extraordinary impact on campus sustainability. These individuals or groups could have demonstrated their impact in one or more categories of the Pitt Sustainability Plan (Stewardship, Exploration, and/or Community and Culture) via ideas, talents, and passions that contribute to a thriving culture of sustainability at Pitt." Read more about the award
here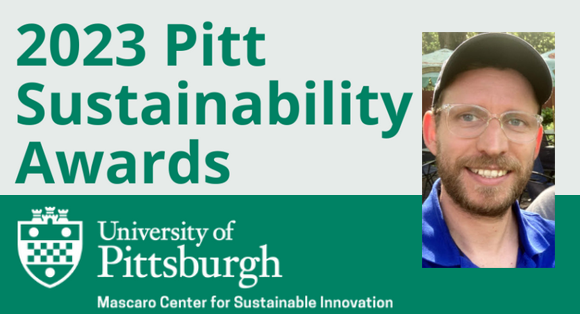 ---
Carvunis lab receives HFSP grant!
April 10, 2023 The Carvunis Lab is honored to have been awarded the prestigious Human Frontier Science Program (HFSP) research grant! This grant promotes international collaboration and groundbreaking research. The funded project is entitled "New Kids on the Block: how DeNovo emerged micropeptides rewire cellular networks". Read more about the HFSP grant
here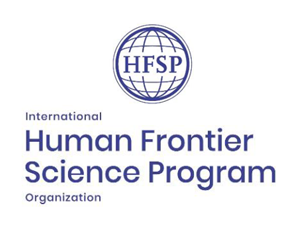 ---
Nelson selected as a GSA Presidential Member
March 31, 2023 Nelson has been selected as a Presidential Member for the Genetics Society of America. Congratulations Nelson! Read more
here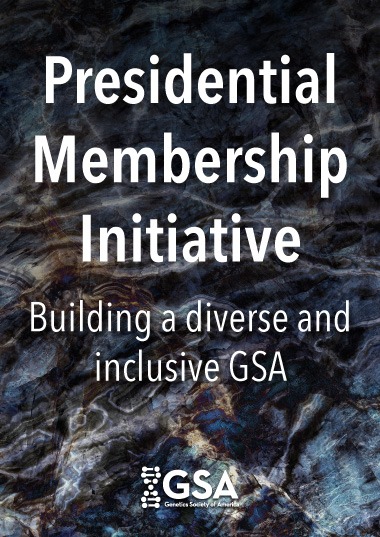 ---
New preprint exploring the transcriptional network of noncanonical ORFs
March 20, 2023 New preprint from April and Omer looking at the transcription of noncanonical ORFs. Check out the preprint
here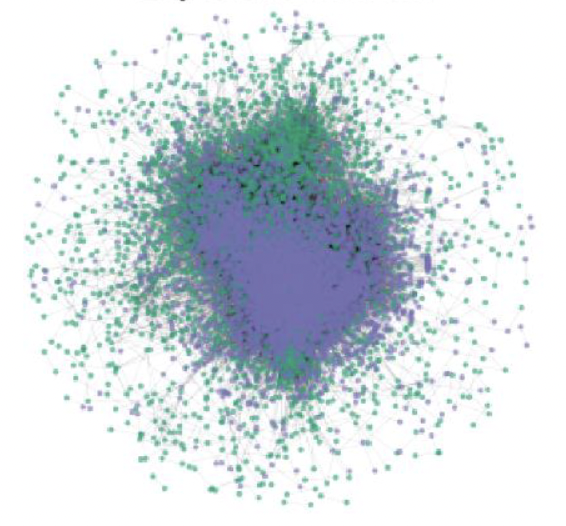 ---
New preprint on the rarity of finding noncanonical ORFs in mass spectrometry
March 12, 2023 New preprint from Aaron about how the protein products of translated noncanonical ORFs in yeast can very rarely be detected using shotgun mass spectrometry data. Check out the preprint
here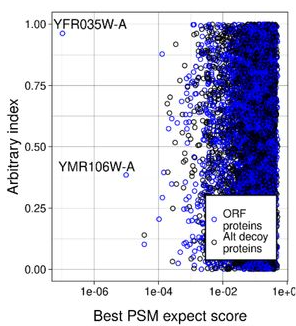 ---
New perspective piece from the lab published in Nature Ecology & Evolution
January 2, 2023 New perspective piece describing the work of An et al. which show that acquiring the ability to leave the nucleus is a major hurdle to cross towards becoming a protein-coding gene and the consequence of gaining such ability in one gene played a role in human brain evolution. Check out the perspective piece
here
, check out An et al.'s paper
here
and see Science's news covering, featuring an interview from Dr. Carvunis
here
.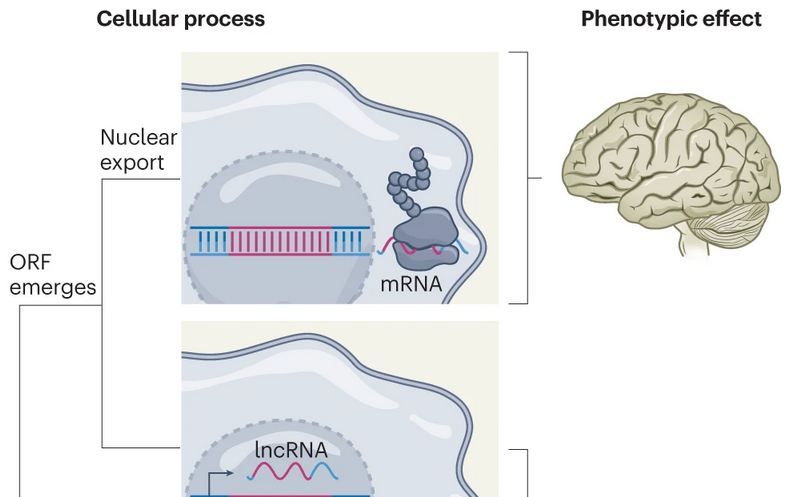 ---
Students can discover and "adopt" proto-genes
December 16, 2022 Carvunis Lab's NSF-funded Adopt a Proto-Gene initiative aims to get young researchers interested in proto-genes, improve evolutionary literacy and encourage STEM careers. Read more about it from two undergraduate students who experienced it this summer over
here
in PITTMED's winter 2022/23 issue.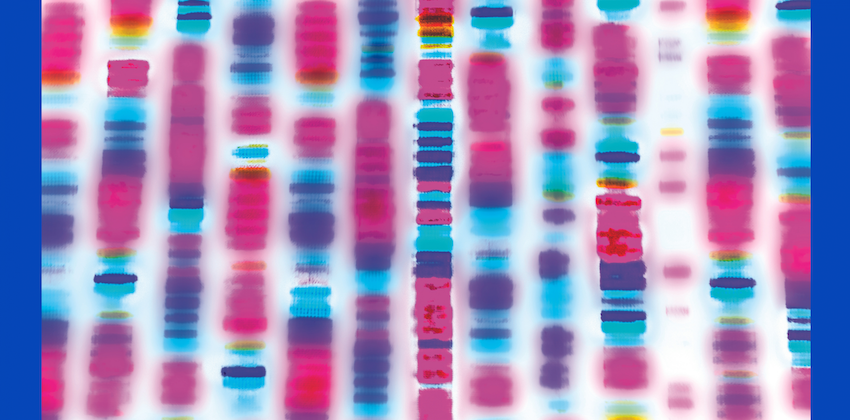 ---
In a collaborative paper the lab discovers a new enzyme!
November 12, 2022 New collaborative research article by Branden, Saurin and Nelson et al. explores the mysterious growth of yeast cells lacking the MET15 gene in media lacking organosulfurs like methionine. They demonstrate through structural and evolutionary modeling, in vitro kinetic assays, and genetic complementation, that an alternative homocysteine synthase encoded by the previously uncharacterized gene YLL058W enables these cells to assimilate inorganic sulfur. Read more
here
and
here
.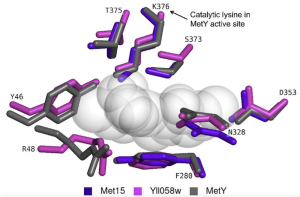 ---
April's bioZone becomes an award winning YouTube channel
August 26, 2022 April's
bioZone YouTube channel
received an award for their commitment to outreach from the
CMU-Pitt Computational Biology Program
. Congratulations and well deserved April!!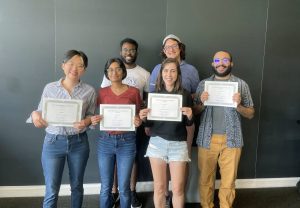 ---
De novo genes and Yeasts
August 12, 2022 New review article by the Carvunis lab members – Saurin, Carly, Branden and Aaron, on why the Yeasts are particularly well suited to address fundamental questions about
de novo
gene emergence published in the Yeast journal. Read more about it and their new evolutionary systems biology approach for
de novo
gene characterization over
here
 and
here
.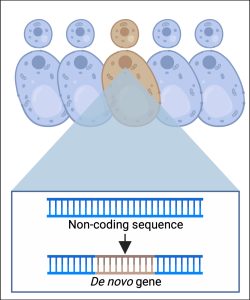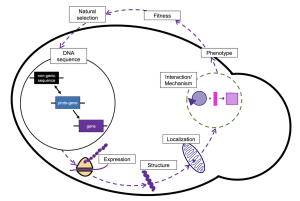 ---
New collaborative paper about translatome and annotation
July 13, 2022 A new paper about a community-led effort that produces a standardized catalog of 7,264 human Ribo-seq ORFs. Read more
here
!

---
Anne is promoted to Associate Professor with Tenure today! Congratulations!!!
July 1, 2022
Today I have Tenure! An honor I owe in large part to past and current mentors and advocates, incredibly supportive department, amazing lab members, friends and family. I hope to use this newfound job stability to make our world a little better through science and advocacy!

— anne-ruxandra carvun (@carvunis) July 1, 2022
---
New collaborative paper about RNA processing
June 4, 2022 A new paper investigating the role of the RING finger protein RNF219 in post-transcriptional regulations. Read more
here
!

---
New paper on information flow in genetic networks
June 2, 2022 A new paper from Omer Acar on identifying long-range interactions in genetic networks using elastic network models. Read more
here
!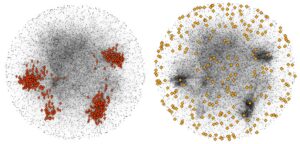 May 3, 2022 We had a wonderful retreat with our colleagues in the Pittsburgh Center for Evolutionary Biology and Medicine (CEBaM)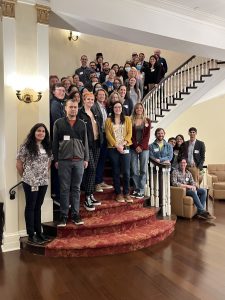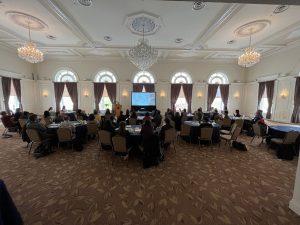 ---
Undergraduate Summer Research Position
March 29, 2022 Funded by an NSF Career Award, the Carvunis lab is offering a paid 10 week-long summer position running from May 31
st
, 2022 to August 12
th
, 2022. The undergraduates will learn how to design and execute a research experiment while practicing various wet-lab techniques including cloning, microbial phenotyping, high throughput robotics, and bioinformatics. The undergraduates will meet weekly with their summer mentor, participate in the laboratory's journal clubs, attend small group meetings, local seminars, and present their research at the weekly group meeting at the end of the summer. Interested applicants should reach out to Kate McCourt with any question (kmm325 [at] pitt [dot] edu). The link to the advertisement is
here.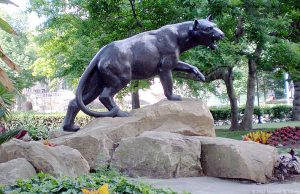 ---